Chilly Dog Sweaters
Chilly Dog sweaters are made following the Fair Trade guidelines. All sweaters are handmade & may vary slightly in color & style.
Chilly Dog wool and alpaca dog sweaters are the warmest because the natural fibers have greater bulk which prevents air pockets.
Our dog sweaters are hand-knit by Artisan Knitters in the Northern Highlands of South America.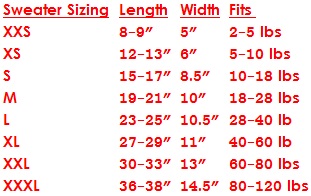 Item number
6597999591489